About 500 houses are supposed to be in the Rio section later – so there is a lot of work waiting for the model builders in our Argentinian workshop. In order to finish all houses on time, we have been planning, drawing and working on the facades for several months. Now we take a look at some of the first buildings and behin the scenes of the workshop.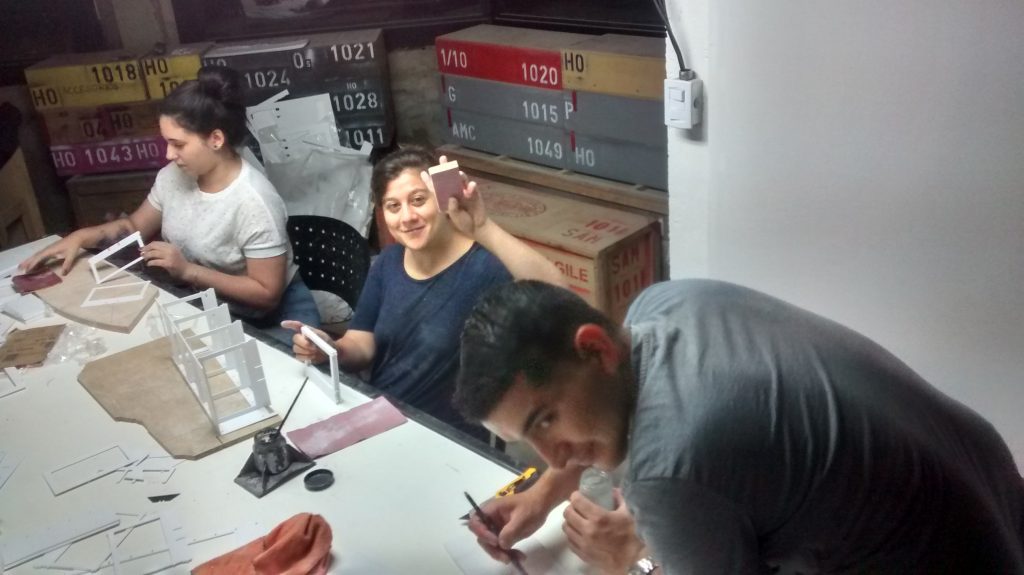 Although finished houses can only be imagined in this picture, the motivation is high and the mood is good.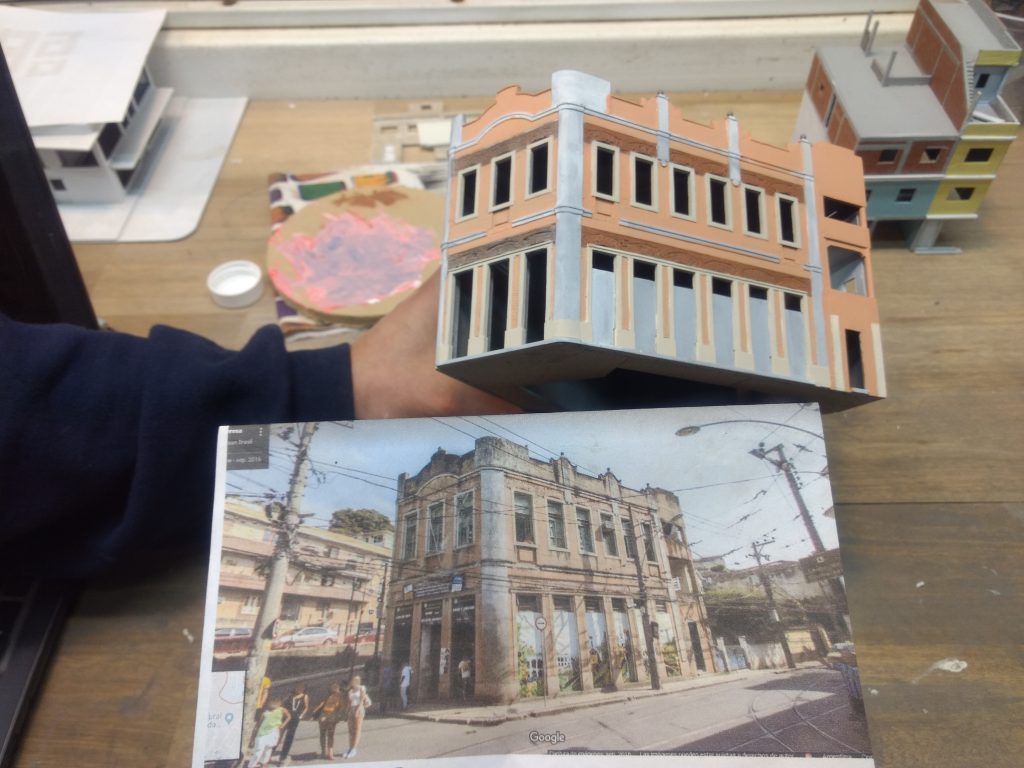 This beautiful house is supposed to stand – just like the original – in the district Santa Teresa. But there are still a few steps to go: The house still needs to be aged, windows need to be installed and the facade still needs details and decorations.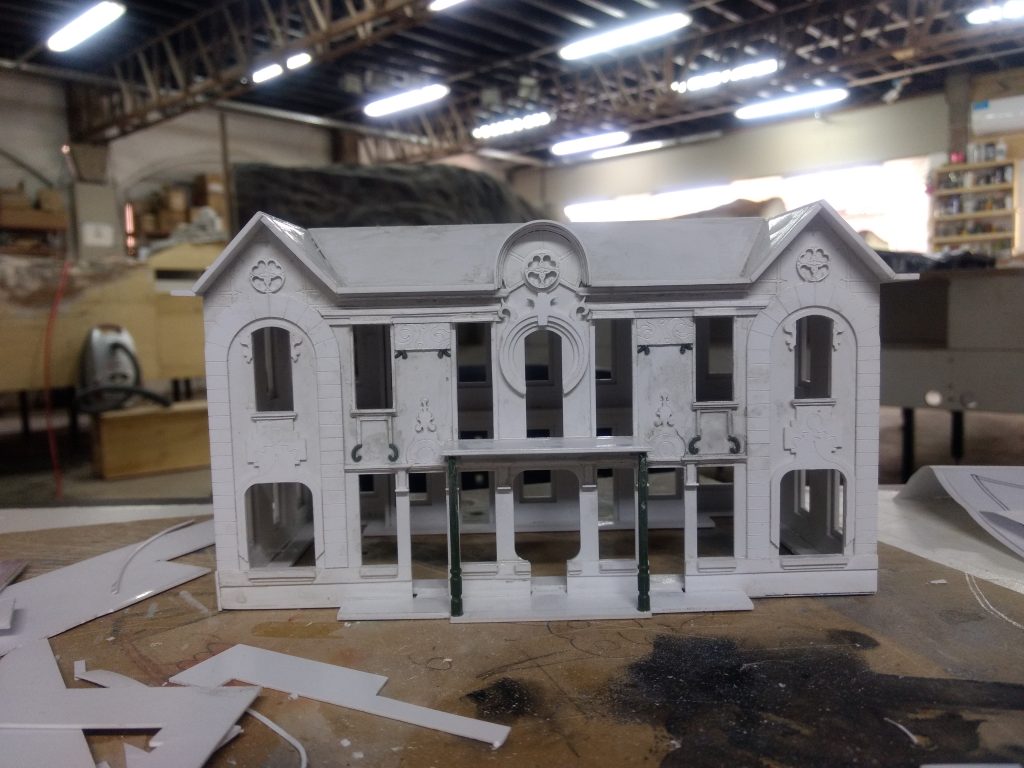 This stately home will also come to Santa Teresa. The hilly district in the middle of Rio de Janeiro is known for its artistic flair and European influence, which can also be seen in its architecture.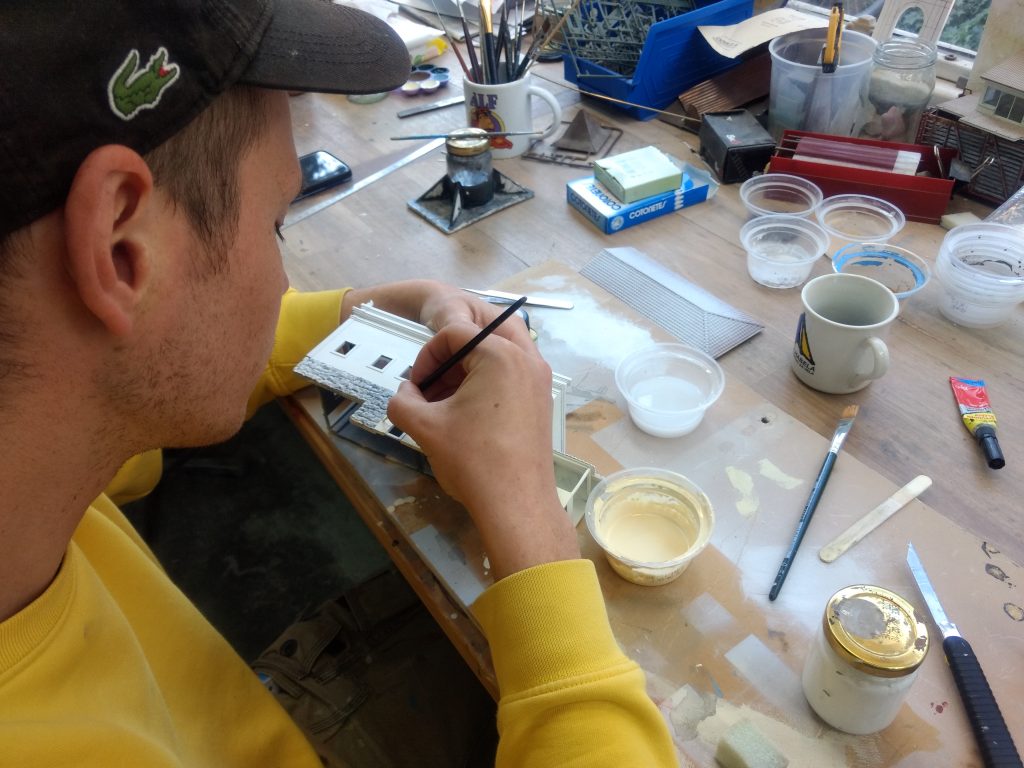 Here we take a look over Michel's shoulder. The Wunderlandian travelled to Argentina for four weeks to support the model builders with the construction of the houses.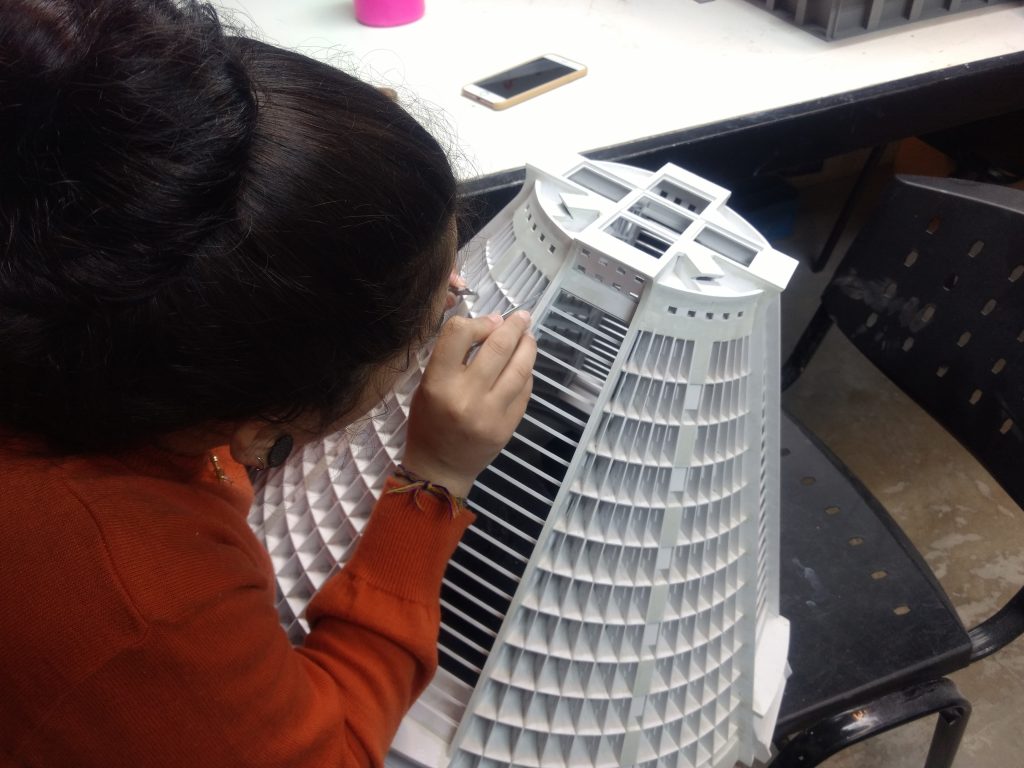 This interesting building is the "Catedral Metropolitana de São Sebastião" in the center of the city. The Catholic Church is one of the most elaborate buildings of the Rio section. The lighting in particular will keep the electronics engineers busy for several weeks.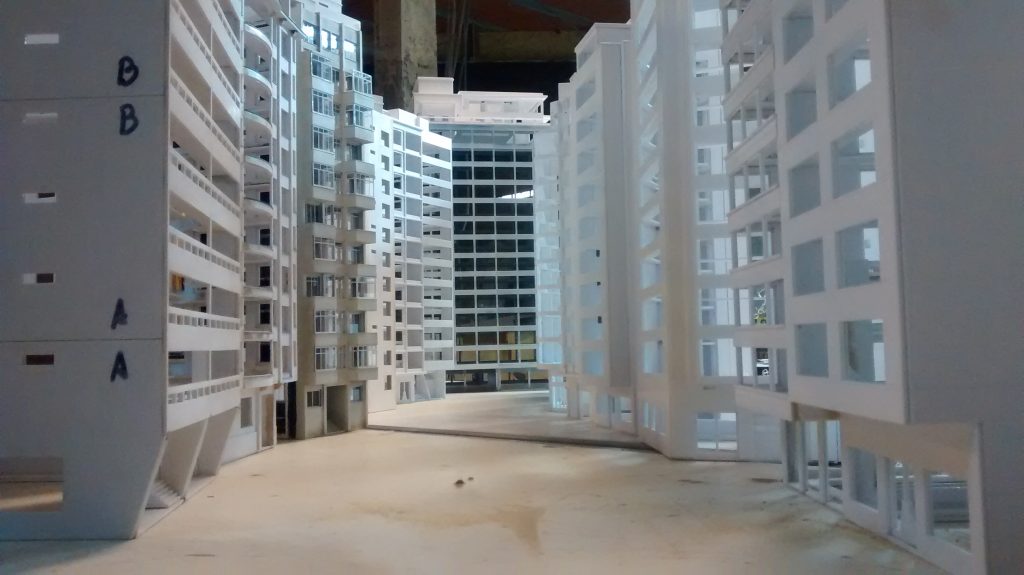 The probably best known district Copacabana is already relatively far advanced. This blocking rehearsal gives an impression how high the buildings around the most famous beach of Brazil will be.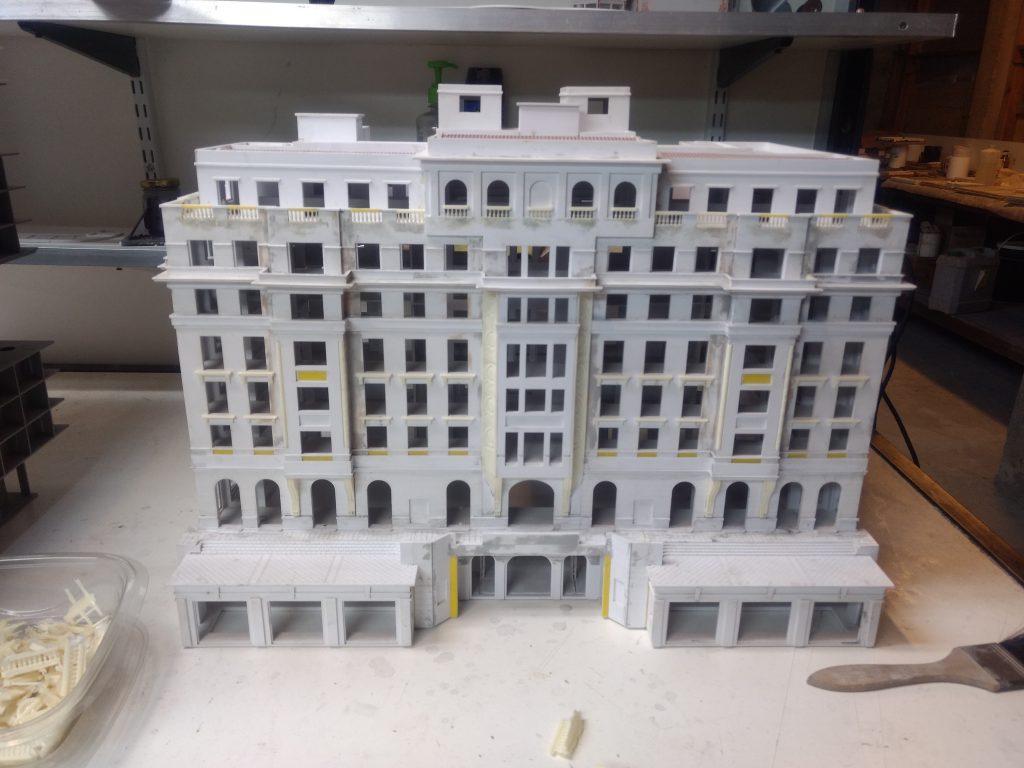 Just like the original, this magnificent building will be a real highlight on the beach promenade of the Copacabana: the Belmond Copacabana Palace. For an overnight stay in this luxury hotel you definitely need to be made of money.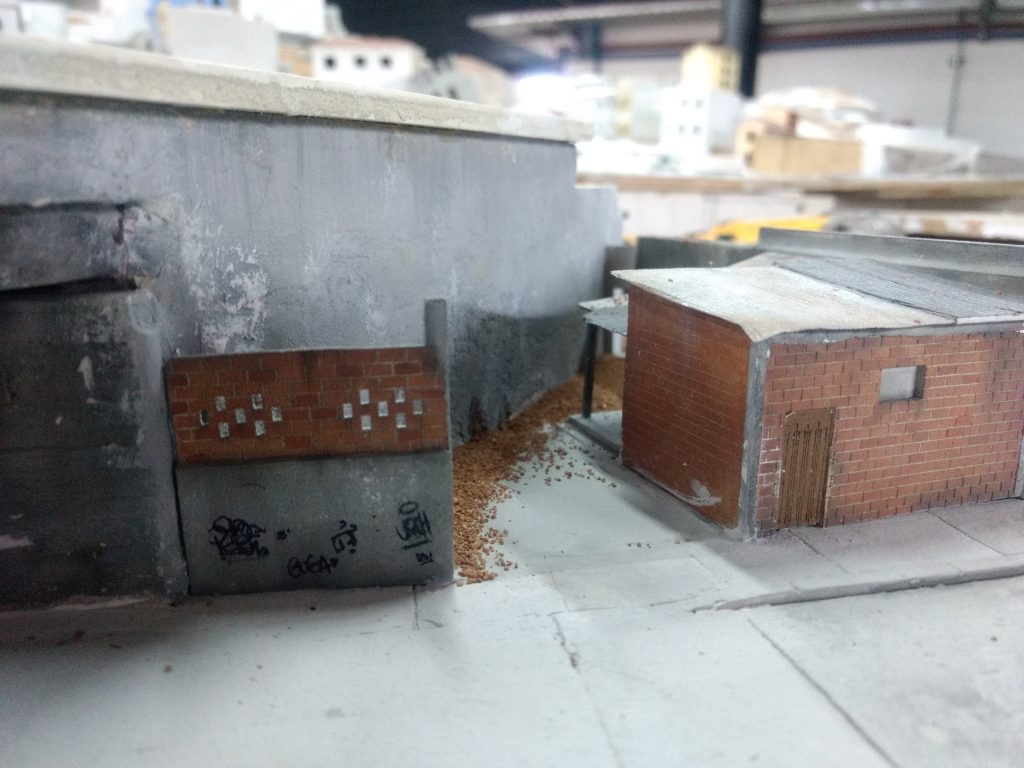 But not everywhere life is so luxurious. The poorer districts as well as the favelas which are typical for Rio will, of course, also find their place on the layout. The houses shown in the picture are located in a settlement directly between a main street and the railway tracks.