I had been looking forward to this for a while. In November 2019 and after a long time of preparations it is finally time. The trip to the end of the world is a life's dream I've had for a long time and that is going to come true now. The best part: it is a business trip, which is a dream in itself. For three weeks I will be working with our friends from United Scale Arts in Pilar near Buenos Aires for Wunderland and will convey known-how of model car building. Afterwards it takes me to Ushuaia, the world's most southern city, in the middle of Tierra del Fuego, which is part of Patagonia. Patagonia will be created as the next construction phase in Wunderland.
But first things first. I start on a November day at noon to London Gatwick, from where I will head over the big pond later that evening. Because the transfer time is quite long, I spend a few hours with plane spotting from the airport car park.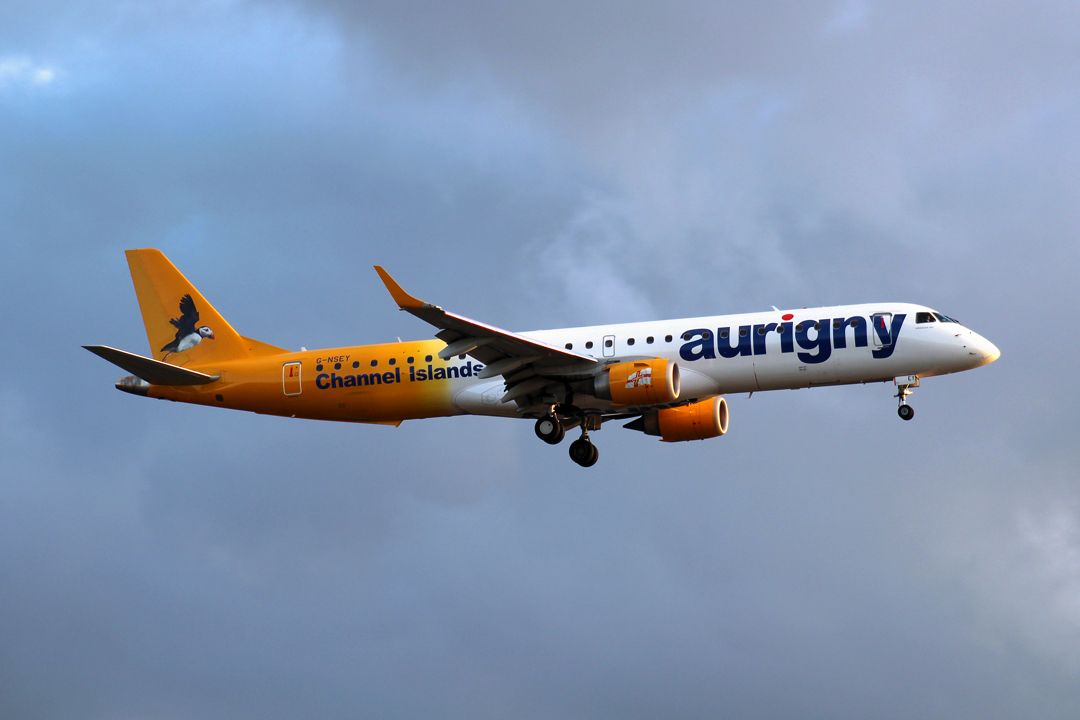 Around 9 pm the plane takes off towards Buenos Aires. It will be up in the air for almost 14 hours. A long time for sitting on one and the same behind. But with a goal and the prospect of great experiences it is bearable. Unfortunately, I cannot sleep on a plane and so the rising sun is burning harshly into my eyes. It now takes its path across the northern part of the sky. I had never seen it do that before, as I had never crossed the equator.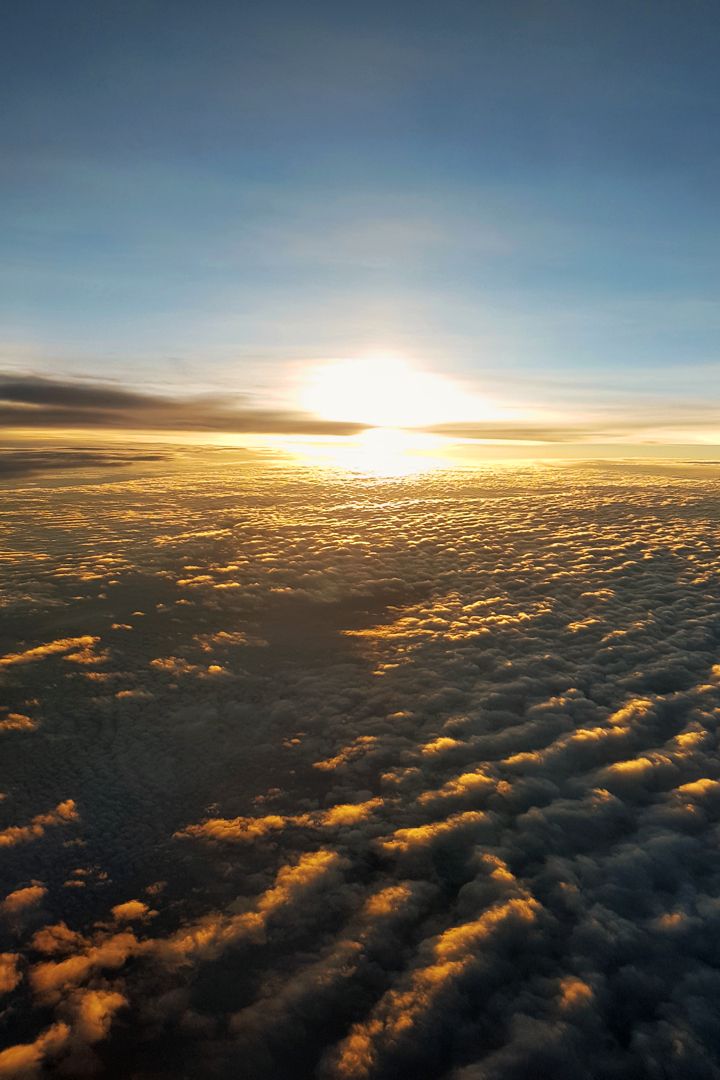 After now more than 24 hours on the way I am being greeted at the airport by Bruno, the German driver. He has been living in Buenos Aires for many years and is a friend of the family Martinez, who founded United Scale Arts. Technically he fixes pumps, but in times without pump assignments he drives taxi. Overtired I step into his car and pay no attention to the car maker. Later I will laugh heartily about that.
Two minutes later I receive first impressions of South American traffic. Especially motorcyclists here are … let's say "disrespectfully" on the road. They wear their helmets on the back of their heads, not properly and safe. Amazing. I ask Bruno if there are not many accidents, and he replies: "Yes. It happens a lot." And indeed, we pass by three accident scenes on the one-hour trip from Buenos Aires to Pilar, in which motorcyclist are lying on the highway.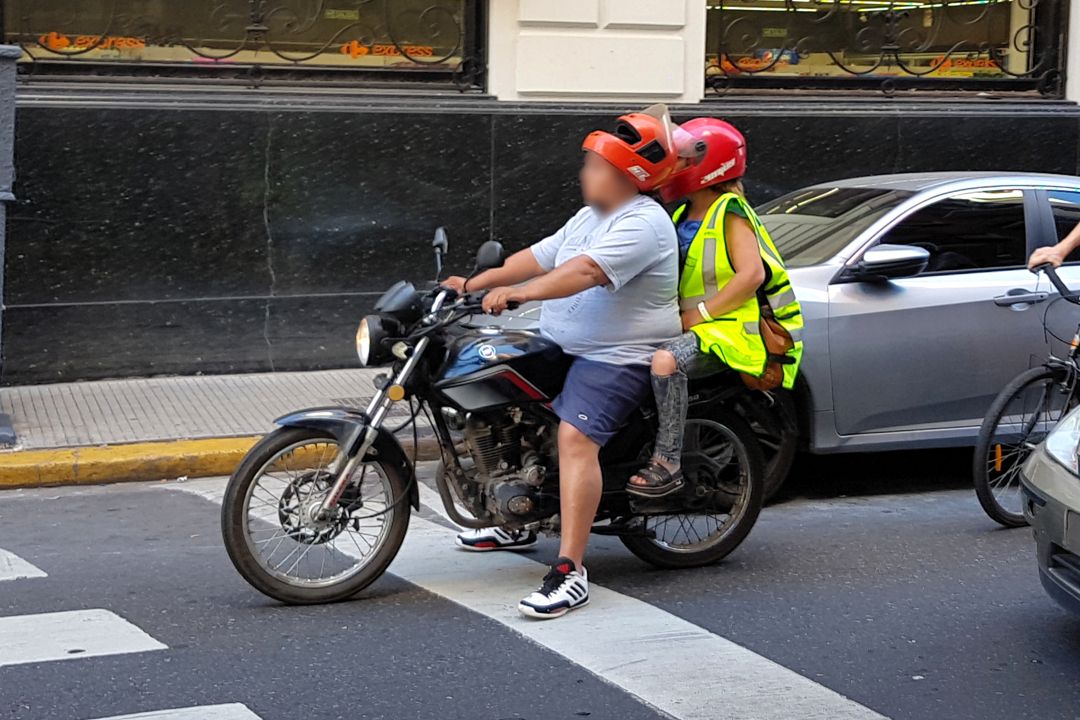 Then I arrive at the family Martinez. I could hardly imagine the welcome more heartfelt. We already knew each other from their visit to Wunderland. It is confirmed how hospitable, warm and affectionate the family is. Their employees are so friendly and open-minded and invite me to a round of break time volleyball, that I forget I actually just want to sleep now.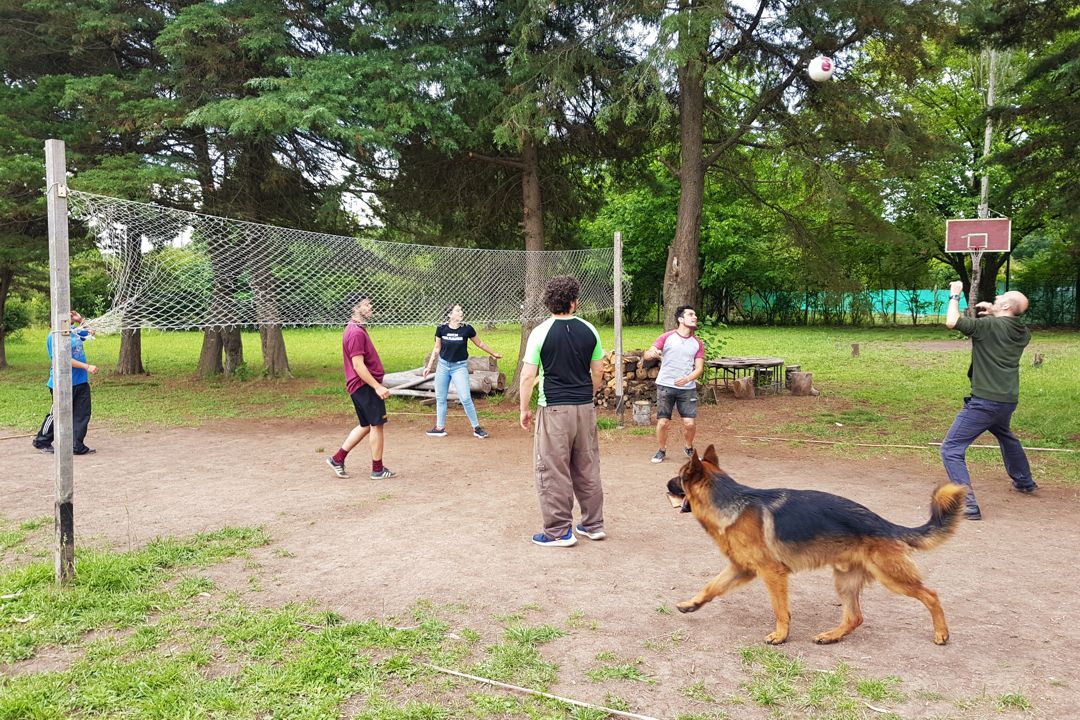 For the first time I now see the far advanced state of the Rio unit in real life and I am mesmerized. A piece of Wunderland is standing right here, 12,000 km away from the place, where it will soon enrapture the visitors. It is a great feeling to soon being able to work along on site.
After I have seen all rooms and met all people – it is now late afternoon – I reach the house, where I will spend the next weeks. It has a nice garden. And a bed. Even though it is only 7 pm local time I fall asleep instantly.
The next day I start full of energy for my tasks. I brought various car models with me, among them 5 3D prints of the Toyota Etios Sedan, which I developed in Wunderland. Gerhard and I had decided for the Etios as its shape is typical for South America. Many mini cars here are used as limousines, which are not available on the European market. Laymen are supposed to recognize immediately that this car looks "different", because the Toyota Etios is not available in Europe. We instantly start with attempts at painting the car, test different primers and I am happy to see that the topic of model cars is received so enthusiastically. It becomes obvious quickly, that the employees have a lot of competence considering all sides of model building, and so the collaboration is fluid, pleasant, and educational for both sides. Soon my assigned spot looks just as messy as my usual work station in Hamburg.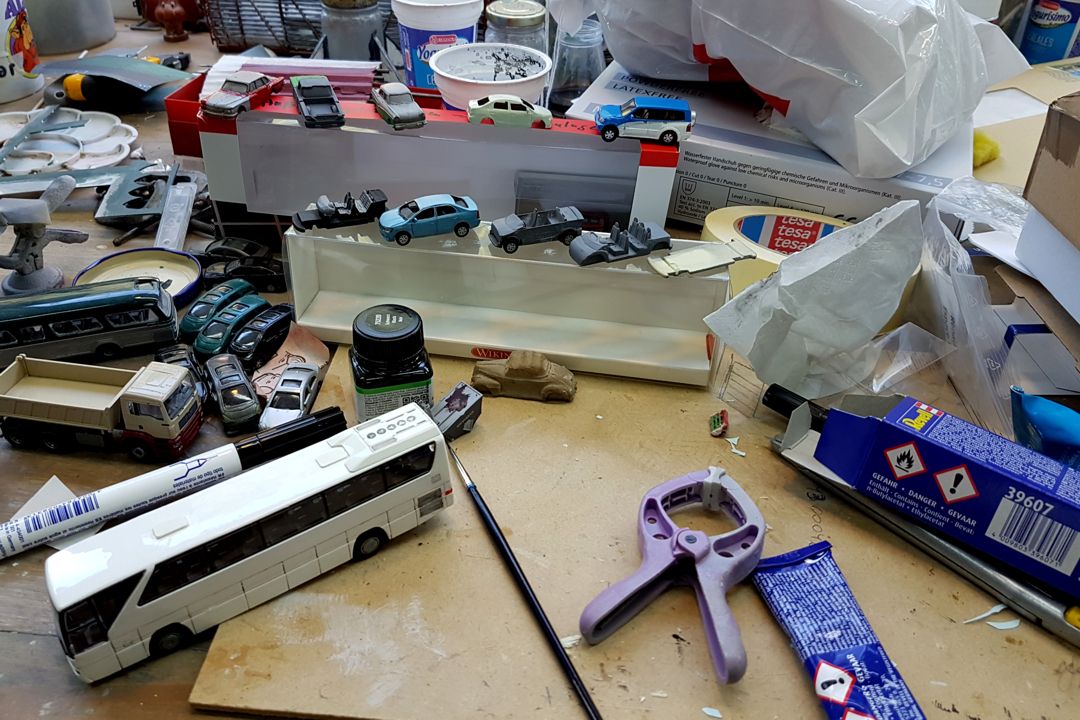 Part of my stay in South America is also to get an impression of the typical traffic scenarios on location, considering vehicle types, composition of traffic, driving style and vehicle conditions. In order to do so Peter and I drive half a day to a highway bridge and take pictures of cars passing by. After plane spotting has already been part of the trip, car spotting is added to the list. And for the first time I also see a Toyota Etios in real life. Or so I thought…
In the upcoming days we are busy, testing and painting and talking shop and experimenting with new colors and mixtures and recipes. And after work I come into contact with to me unknown wildlife. In my garden birds frolic, that I do not know from home, and quadrupeds not common in Europe are crawling through the grass.
I take an entire weekend for sightseeing in Buenos Aires. I had prepared myself figuring out interesting city views for me and so I purposefully head towards these points and try to catch the flair and perspectives of this giant metropolitan city.
Back at work the topic of sticker production is next. The technique of decals has not spread here yet, so my miniature "decal seminar" is met with open ears.  I brought the necessary equipment for this along on my trip. My experience in 3D drawing is also something I can slip in. A 3D printer is currently in acquisition and I can help with a few tips and tricks on how to keep drawings closed, free of errors and printable.
And just like that my working time in Pilar has come to an end. I am amazed at how quickly time passed. It was never boring and all goals could be achieved. Now vehicles can finally be added to the general picture of the unit.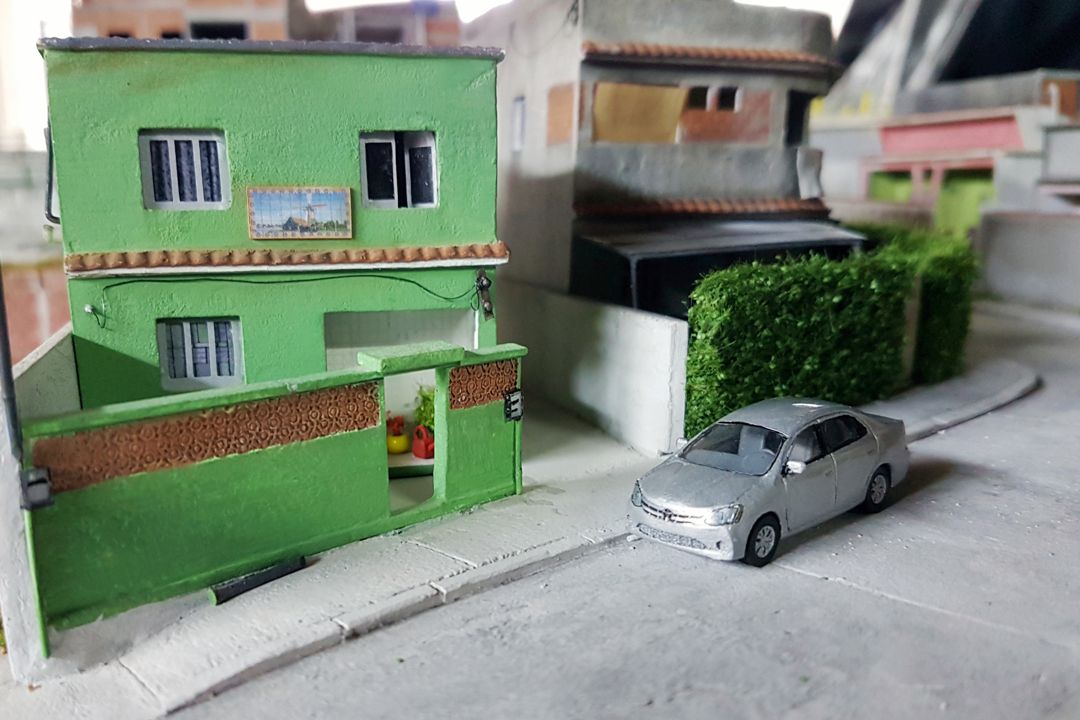 The success is mostly due to the enthusiasm of the people at United Scale Arts. Not a minute was exhausting, even if sometimes the differences between European and South American work ethics became noticeable. During the three weeks we really grew fond of each other and so saying good bye is not easy.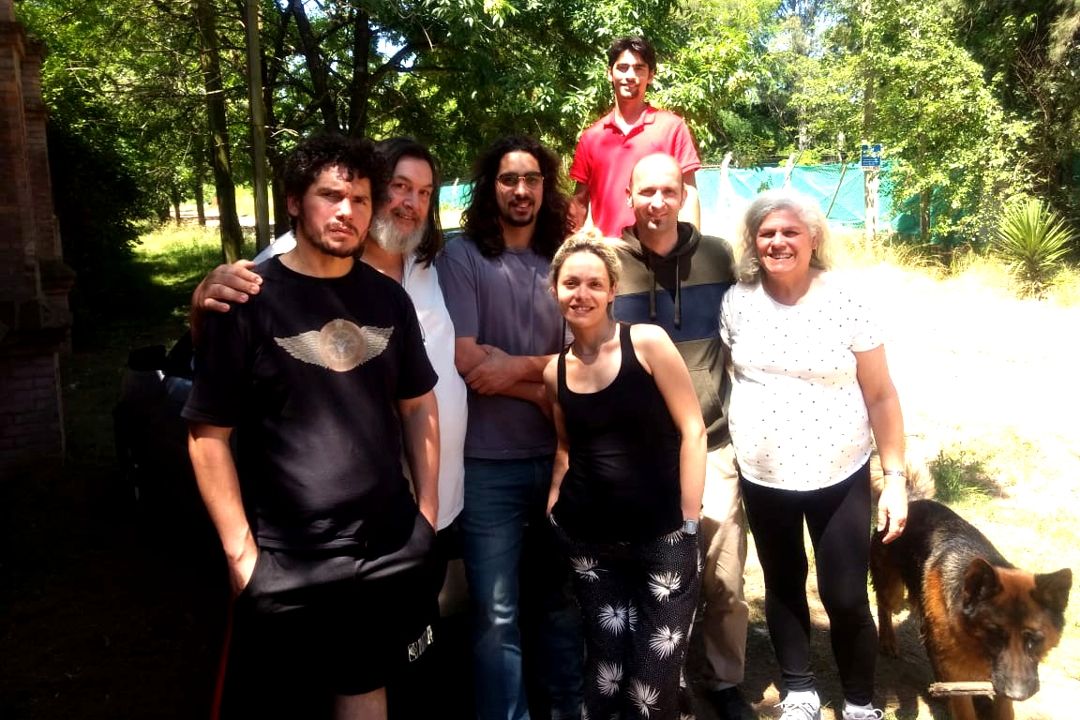 For the drive to the airport, from where I will head to Ushuaia, Bruno turns up again with his taxi. I have to laugh as he starts coming around the corner. His car turns out to be a Toyota Etios. I've had also already been inside "my model" on the first day without noticing it.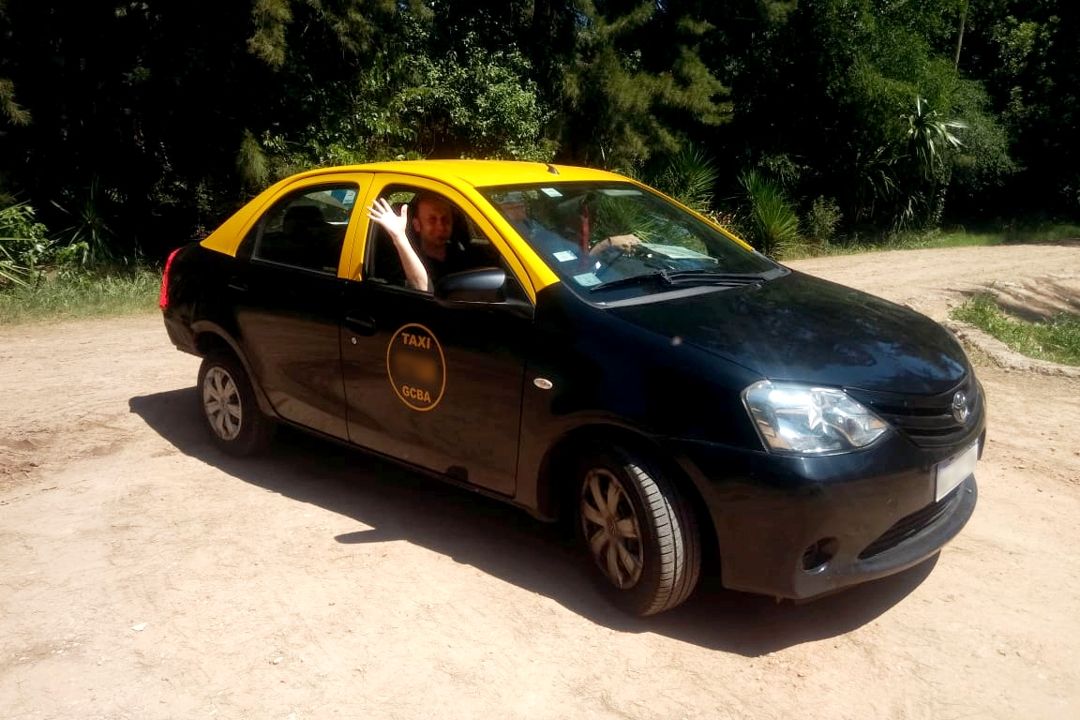 Naturally plane spotting on the city airport "Jorge Newbery" in Buenos Aires has to happen and then it goes straight southwards.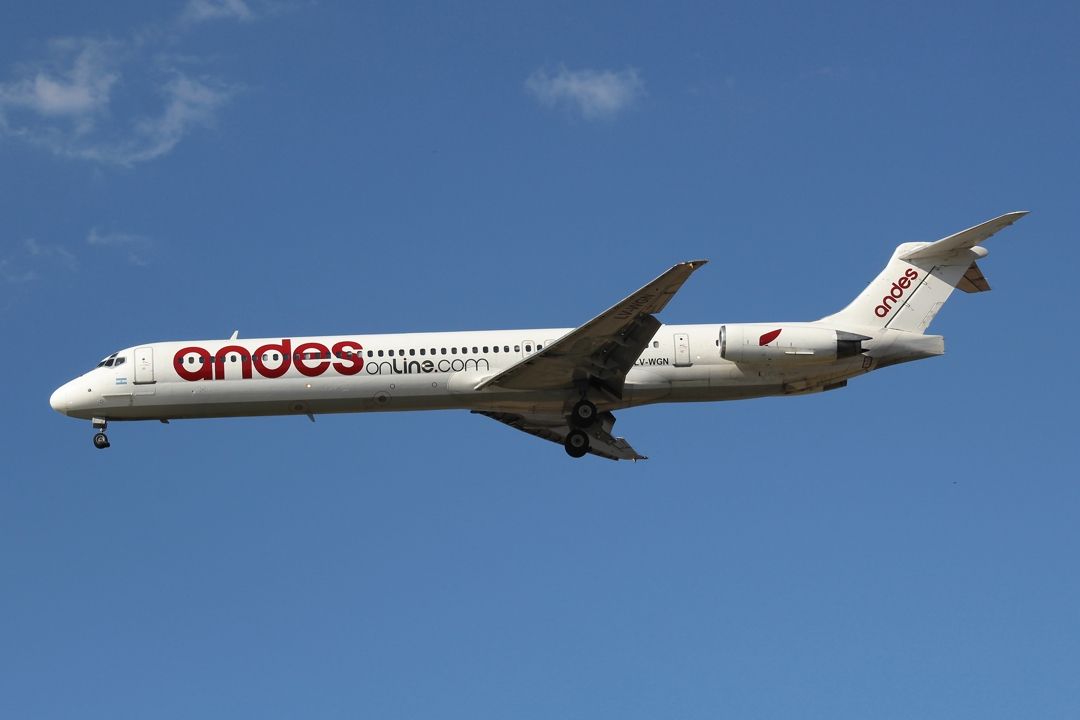 At take off the plane takes a nice curve over Buenos Aires so that I can catch a view over the city in this beautiful weather. It is so large, that it stretches all the way to the horizon.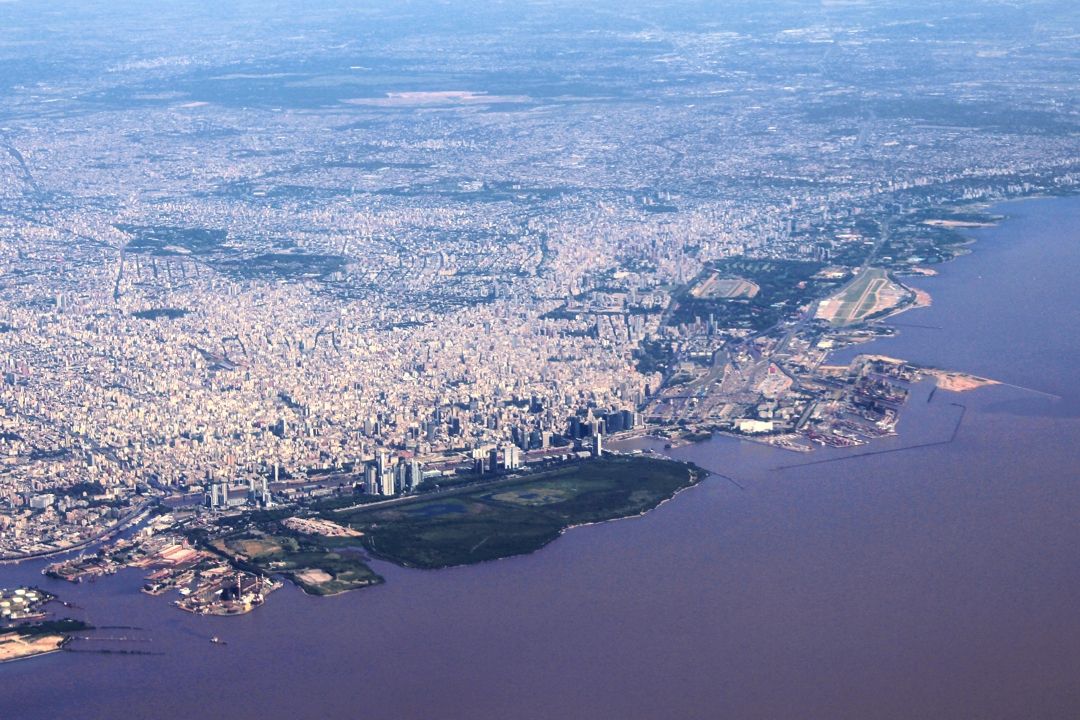 After three and a half hours towards the South Pole we finally reach Tierra del Fuego. Through the cloud cover we dive into a different world.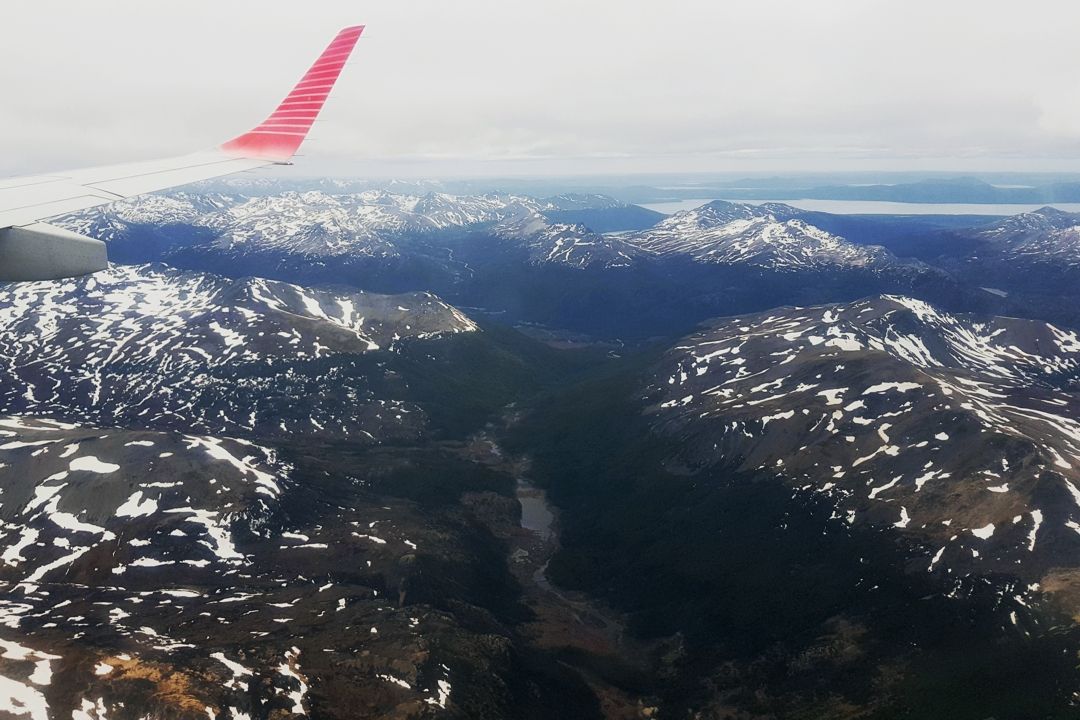 The rugged mountains, the rough, beautiful wilderness, water, trees crooked by the wind; this type of landscape fascinates me the most. And so immediately after dropping off my luggage in my accommodation it takes me out on a discovery tour. I am using almost every available minute. The southern summer helps me with this. Here in Ushuaia at the beginning of December it is bright outside from early morning to late at night. And even the weather complies. It rains sometimes, but overall it is bearable and not too cold. The outrunning Andes lead to a constant low and wind coming from the West almost always and many times as a storm. I explore the region on land and water and attempt to catch as many outlooks on the nature as possible. Especially the penguins are heartbreakingly adorable, who live there in the wild and are not afraid of humans at all. But apparently even big birds of prey are not bothered by my presence.
I am happy. So many wonderful impressions of a dream landscape and so much luck with travels. There were no unforeseeable incidents, only friendly people and I even made an airport employee happy. Naturally I have to do some plane spotting in Ushuaia.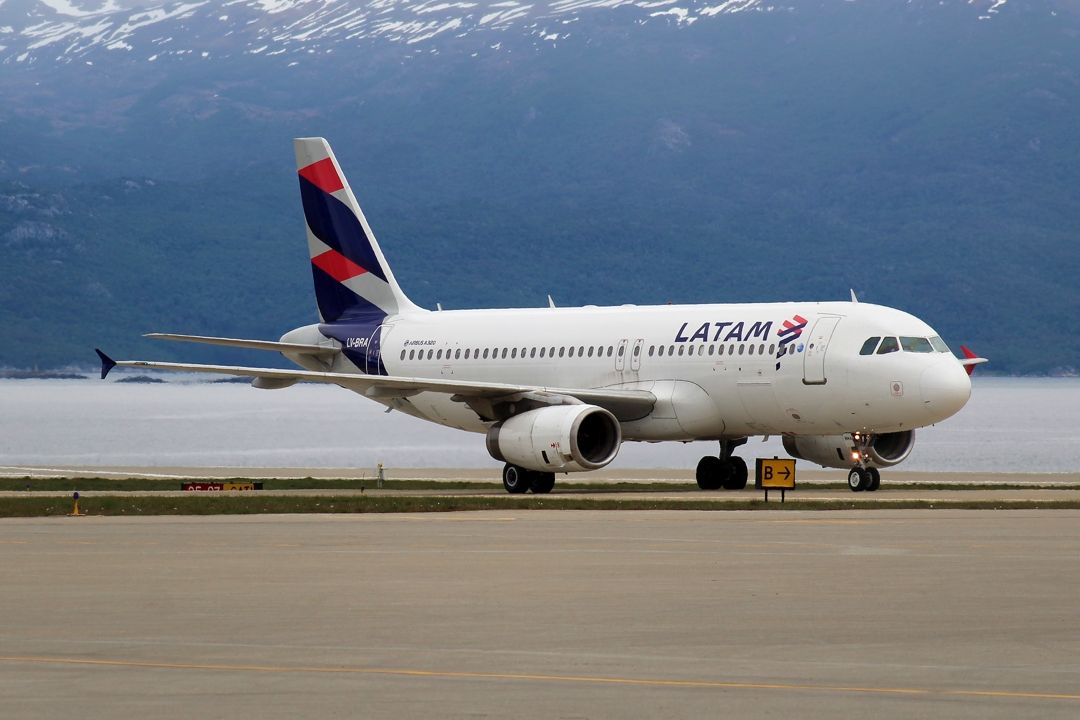 The air travel there is quite manageable, short of saying "Nothing is happening." I stand with my camera a little offside to the spare visitor traffic. After half an hour an airport employee takes a detour from his usual path and checks my personal details. He probably will still tell his grandchildren…
Time to go home. Close to 15,000 km are ahead of me and many great experiences are behind. Even though only a month has passed, I never felt homesick for even a minute.
The return journey takes me to Buenos Aires. Long distance flights leave from the outlying airport "Ezeiza". Of course, I have to plane spot again and so the circle closes.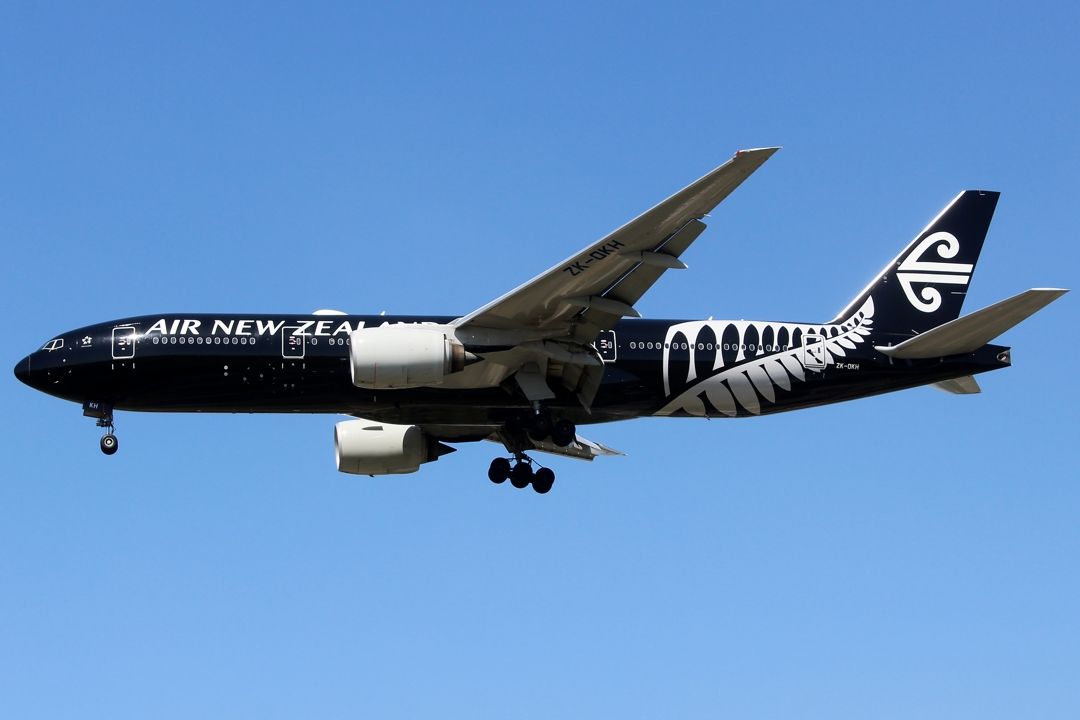 Hopefully I can return soon and visit the family Martinez and continue working on the great "South America" project.